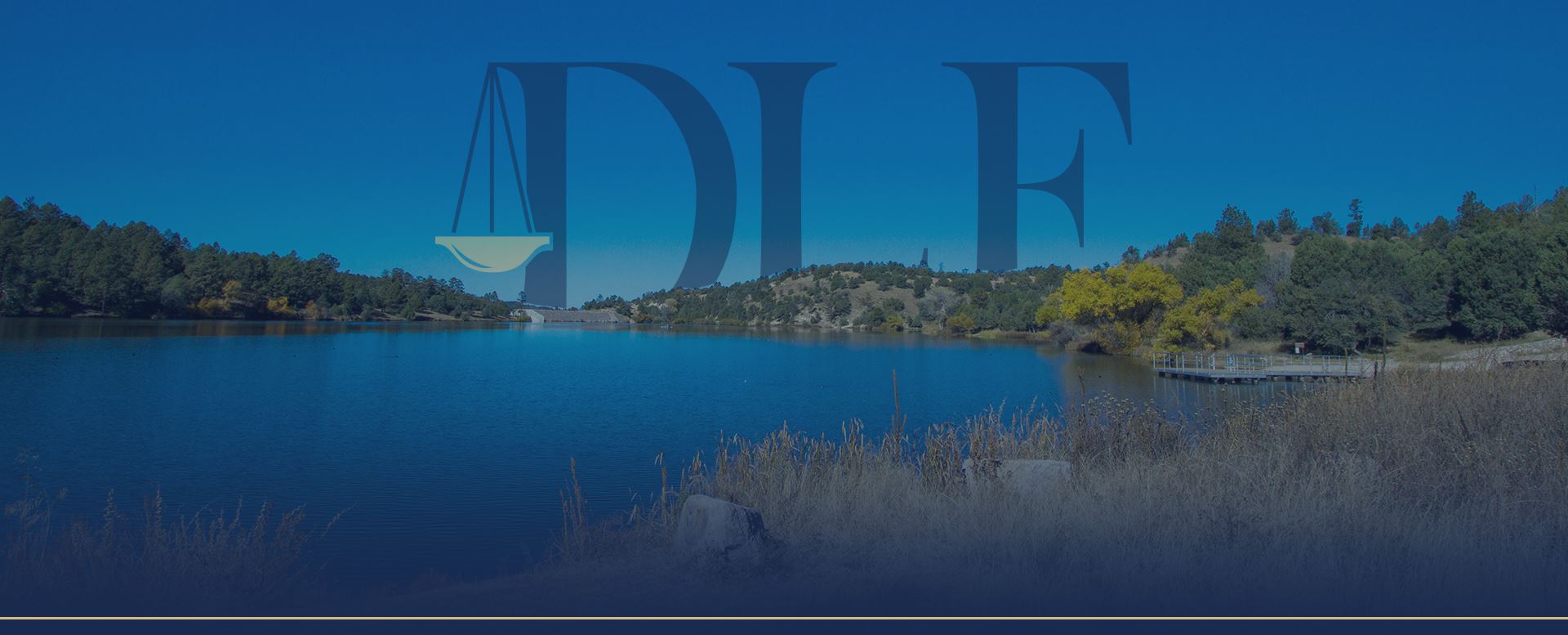 Domenici Law Firm
Our Commitment to Service
Results-Oriented Legal Services, Handling Cases Throughout New Mexico and the Southwest
Albuquerque Attorneys
Serving Clients in New Mexico & Across the Southwest
Domenici Law Firm serves clients across New Mexico and the Southwest in matters related to environmental law and other civil matters. Our attorneys provide cost-effective and results-oriented legal services to clients backed by 70+ years of combined experience in our practice areas.
We routinely provide representation in environmental transactions and litigation involving ranches, energy, vacant land, permits, licenses, and environmental contamination. Our team practices in both state and federal courts and before administrative agencies in New Mexico and the Southwest.
We also provide legal representation in Western law and professional liability and handle general civil matters, including disputes and litigation in the courts.
Our capable attorneys have the knowledge, skills, experience, and resources to represent you in cases of all sizes and complexity. When you retain our services, you will receive the personal attention you need and deserve in resolving your unique issue. We are committed to providing you with exceptional legal representation in seeking an optimum outcome that protects your legal rights and best interests.
We look forward to discussing your case with you today. Contact Domenici Law Firm online or at (505) 391-3750 for a consultation.
Our Services
How We Can Help You
What Sets Us Apart?
Domenici Law Firm provides exceptional benefits to clients seeking competent legal representation in all matters related to environmental law, Western law, professional liability, and civil disputes and litigation.
Flexible Retainers and Fee Agreements

Personalized Service and Attention

Over 70 Years of Combined Experience
Get to Know Us

Explore the history of our law firm and get to know us better.

Get Started Today

The sooner you contact us, the sooner we can start your case.
Environmental & Natural Resource Law in the Southwest
In New Mexico, environmental law is regulated by numerous state and federal agencies. The New Mexico Environmental Department (NMED) is the primary state agency responsible for protecting and preserving our natural resources. Its responsibilities include regulating air and water quality, hazardous waste management, and radiation control.
At the federal level, the Environmental Protection Agency (EPA) has jurisdiction over environmental matters throughout the Southwest. Its responsibilities include enforcing federal environmental laws and regulations, conducting environmental research, and providing information about environmental issues.
At Domenici Law, our team has been involved in environmental law issues for decades. Our firm was founded by Pete Domenici, who has been in practice since 1986 and has been recognized by Best Lawyers in America and Super Lawyers for his competence and case results in Environmental Law.
He and his team have worked directly with state and federal agencies on behalf of clients, such as:
The New Mexico Environmental Department
The U.S. Environmental Protection Agency
The Bureau of Land Management
The Forest Service
The New Mexico Office of State Engineer
The New Mexico State Land Office
The New Mexico Energy Minerals and Natural Resources Department
These matters range from land use to water and air issues, including permitting and compliance matters. Our firm handles transactional and legal issues distinctive to our region, including matters related to ranchers, cattlemen, dairies, irrigation districts, rural clients, ditch associations, and others.
We are knowledgeable on the division of property, ranch division and succession, property easements, conservation easements, tax credits, grazing rights, grazing permits, establishing, buying, and selling water rights, mining and mineral rights, oil and gas, and other real estate and land use matters.
We have represented clients ranging from governmental entities, such as local villages and cities to private property owners and business owners.
If you are facing any type of legal issue related to the environment and natural resources, we urge you to take advantage of the broad industry experience we bring to the table.